The New Memorial Unveiling
2.00pm 13th February 2018
by Lord Mayor of Leeds Cllr Jane Dowson
Click for images of Remembrance 11th Nov 2018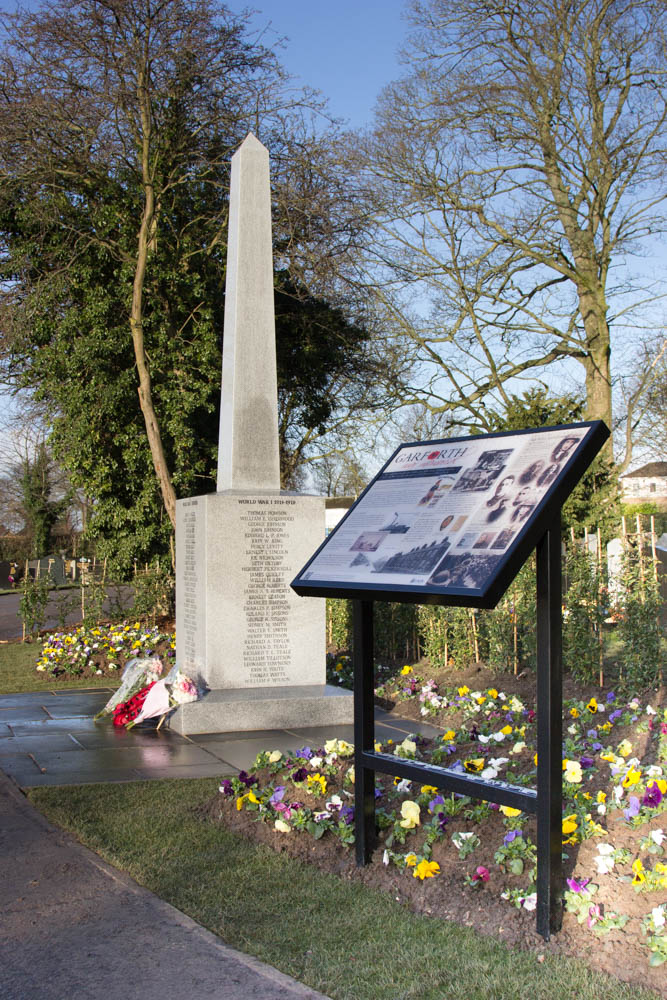 Several years ago local residents Gordon Hall and Andy Cayhill started campaigning for the provision of a War Memorial for Garforth.
In 2016 local Cllrs. Mark Dobson and Sarah Field started a search for a site for a New War Memorial for Garforth. With the help of Leeds City Council Parks Department a site was found in Garforth Cemetery.
The Project Committee intend this as a non denominational monument that can be a focus for remembrance by all Faiths. The Annual Remembrance Service, which has been held in St Mary's Church for many years, will continue.
The monument was installed on 22nd January 2018 in time for the 100 anniversary of the end of the First World War.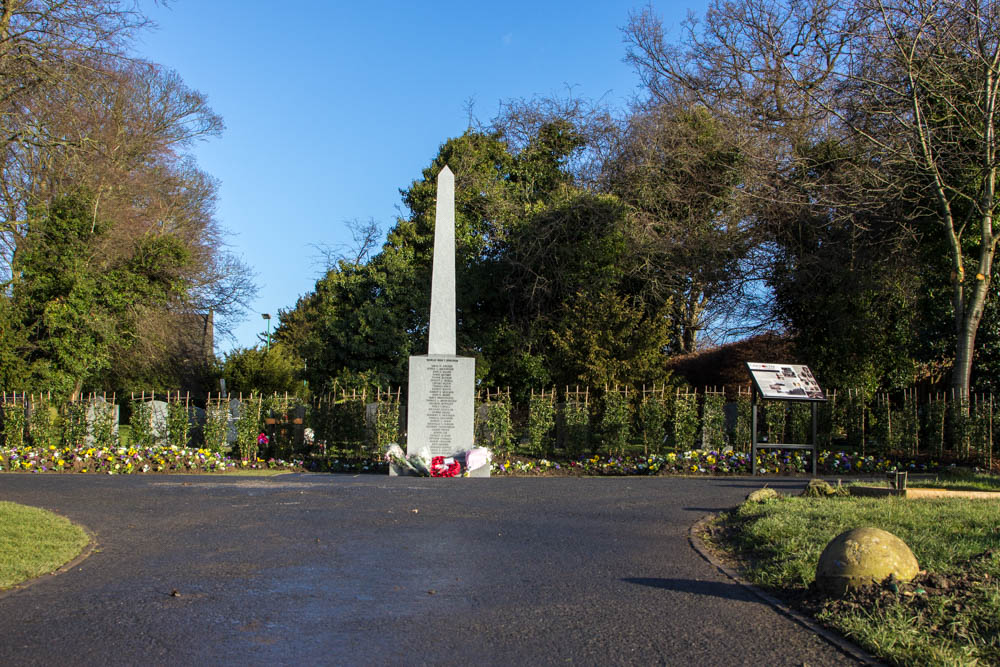 Click Link for More Photos of The War Memorial
Through research and help of relatives some corrections and additions have been made to the inscriptions on the new memorial. These are the two additions whose names don't appear on the original Roll of Honour.
Kenneth G.Lincoln
Leonard Townend
War Memorial Project Committee
Cllr. Mark Dobson
Cllr. Sarah Field
Gordon Hall
Andy Cahill
Tony Robinson
LCC Parks Department
Mr and Mrs Hobman Financed the Information Board