James was born 1896 in Whitkirk
He enlisted in 10th Battalion Kings Own Yorkshire Light Infantry
James was Killed in Action 4th October 1917 in Belgium aged 22
Burial:
Commonwealth Graves Hooge Crater Cemetery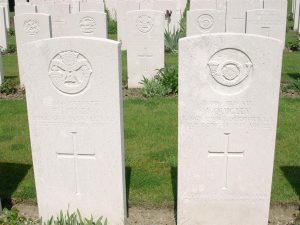 Hooge Crater Cemetery
Ypres (Ieper)
Arrondissement Ieper
West Flanders (West-Vlaanderen), Belgium
Plot: X. K. 11.
This is the Wallet that James was carrying when he died. The bullet went through it and the Photographs he was carrying (click for Images)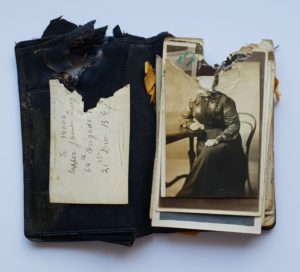 Medals awarded to James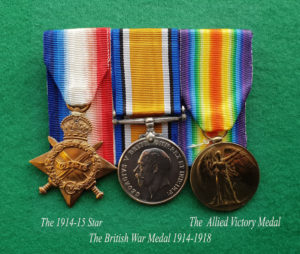 Family Details
Father – James Q. (b 1869 in Wigan, Lancs)
Mother – Jane Anne Q. nee Batey (b 1870 in Pity Me Co Durham)
James and Jane Anne married 1889 registered in Houghton, Co Durham
Brother – John Q. (b 1892 in Murton, Co. Durham)
Brother – Thomas Q. (b. 1894 in Cardendene, Fife)
James Quigley (b 1896 in Whitkirk)
Sister – Hannah Q. (b. 1898 in Whitkirk)
Sister – Hilda Q. (b.1900 in Garforth)
Sister – Jane Q. (b. 1902 in Garforth)
Sister – Mary Q.(b. 1905 in Garforth)
Sister – Rose Q. (b. 1910 in Garforth)
Brother – George Q (b.1914 in Garforth)
In 1911 family living in a five room house at 15 Bank Row, Garforth.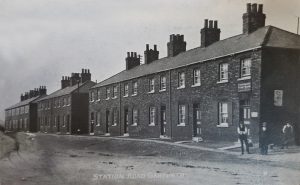 2018 Living Relative Jane Anne Parsons – Granddaughter of George