George was born on 30th May 1893 in Kippax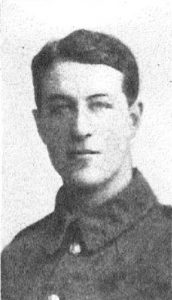 Baptised on 22nd June 1893. His father, William Thomas (b.1855) was a Gentleman Farmer from Swillington. His mother was Emma (b.1854).
In 1891 William and Emma lived at the Laurels, Woodlesford with another son 4 year old William Wyrill Sissons
By 1901 seven year old George was living in Lidgett Road with his widowed mother who was living off her own means.
In 1911 George was boarding at King Edward VI GS Retford. On this record his birth place was listed as Little Preston. His elder brother Roland Edward was living at Waterloo Manor with Widowed mother Emma and eldest brother Walter Wyrill Sissons.
George served with the 9th (Yorkshire Hussars) Battalion Prince of Wales West Yorkshire Regiment in France and Flanders.
He was Killed in Action on 27th June 1918 aged 25 and is commemorated at Loos Memorial along with 90,000 other soldiers who have no known grave.
His military death records show him as Lance Corporal 236003 of 9th Yorkshire Hussars Bn. Prince of Wales West Yorkshire Regiment.
Brother Roland also died in action in WW1 2nd June 1916
Commonwealth Graves Loos Memorial
Loos-en-Gohelle, Departement du Pas de Calais, Nord-Pas-de-Calais PLot: Panel 39 & 40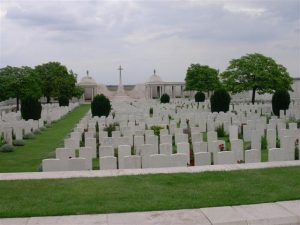 George Reginald Sissons Certificate
On this record the family is shown as living at White Lodge, Garforth