Thomas was baptised on 10th May 1896. He was the eldest son of Joseph and Annie Birch.
In 1901 the family lived at 12 Moor Garforth with Annie's father John Townend.
In 1911 15 year old Thomas was a Grocer Assistant and lived at 25 Beechgrove Avenue, Garforth which was a 5 room dwelling.
He died on 9th February 1918 having been a patient at Wharncliffe War Hospital in Sheffield.
Thomas had served with 21st Battalion Prince of Wales's Own West Yorkshire Regiment .He is buried in Garforth Cemetery Plot D153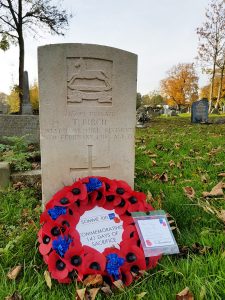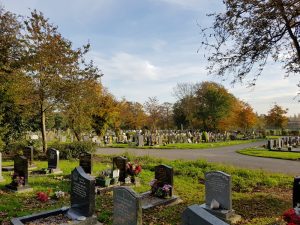 FAMILY DETAILS
Father- Joseph born 1870 in Garforth – Occupation 1911 Coal Miner Hewer
Mother – Annie born 1874 in Garforth – in 1911 they had been married 16 years and had had 8 children 6 of whom survived.
Thomas Birch – Born 1896 in Garforth
Sister – Alice – Born 1901 in Garforth
Sister -Harriet – Born 1902 in Garforth
Sister -Sarah – Born 1906 in Garforth
Brother -Joseph – Born 1908 in Garforth
Brother – Percy Born 1910 in Garforth