Baptised in St Mary's Church in Garforth on 21st June 1891.
His mother was Elizabeth and father John was listed as being a miner.
In 1901 nine year old Arthur was living at 7 Skelton Road, Whitwood with 52 year old father John (b1849), mother Elizabeth 45 year old (b1856) and elder brother 17 year old Harry who was a bricklayer's labourer. All the family were born in Garforth.
By 1911 Arthur, his mother and father had moved to Briggate (now Main Street) in Garforth. His parents had been married 39 years and had five children, four of whom were still alive. Arthur and his father were nurseryman's labourers. According to the 1891 census Arthur's elder brothers were John, Fred and Robert H. and were living at Church in Garforth. Father John was a miner.
John Served in France and Flanders with the 14th Battalion York and Lancaster Regiment and was Killed in action on 6th September 1916 .
Buried in:-
Commonwealth Graves Saint Vaast Post Military Cemetery
Saint Vaast Post Military Cemetery
Departement du Pas-de-Calais
Nord-Pas-de-Calais, France
Plot: II. Y. 1.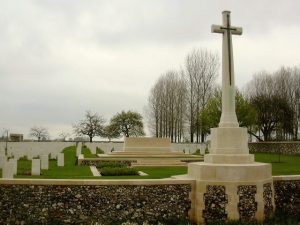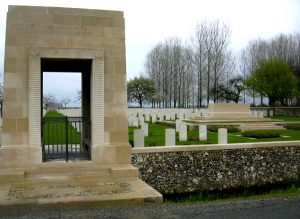 There are now nearly 800 Commonwealth casualties of the First World War commemorated at this site. Of these, a small number are unidentified. Special memorials are erected to three soldiers from the United Kingdom, buried in the cemetery, whose graves cannot now be traced.