Seth was born in Garforth and baptised on 16th July 1896 
Son of Charles Stephen and Ellen Oxtoby.
Seth's grand parents had moved from the Knaresborough area around the late 1850s
He enlisted in 15th Battalion Highland Light Infantry 1st Glasgow and served in France and Flanders
Seth was Killed in Action on 22nd September 1917 and is buried in :
Coxyde Military Cemetery Koksijde
Arrondissement Veurne
West Flanders (West-Vlaanderen), Belgium
Plot: IV. A. 13.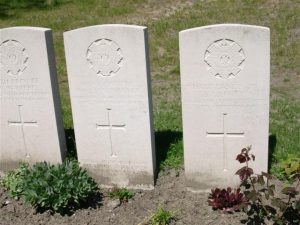 Family Details
Father – Charles Stephen O. Born 1862 in Garforth
Mother – Ellen O.Born 1864 in Garforth
Sister – Fanny O.Born 1895 in Garforth
Seth Oxtoby Born 1896
Brother – George O.Born 1898 in Garforth
Brother – William O. Born 1900 in Garforth
Cousin – William Mallinson Born 1902 in Garforth, William listed as Charles nephew
1911 Family living at 85 School Terrace East, Garforth (a 4 roomed house) Father Charles was a Coal Miner Labourer Underground
Charles's Parents were George born 1832 in Farnham Ykrs and Jane Born 1836 in Knaresborough. In 1861 they were living as lodgers with Thomas and Jane Hansworth in Garforth.
Seth had a cousin Sidney born in c1897 died 1971 aged 74 who is commemorated in Garforth Cemetery. His wife Enid Rosaline Oxtoby nee Jones was the sister of Edward Lennox Jones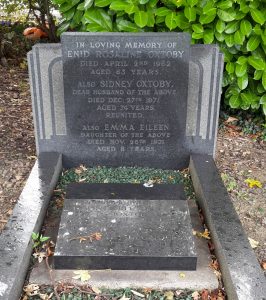 Sydney's Grave  in Garforth Cemetery