Reginald came from a well off family. His father was a Colliery Manager and they could afford to send the youngest son to boarding school and to have 2 live in servants.
He was baptised at St Mary's Church, Garforth on 5th December 1894
Reginald enlisted with 6th Battalion Prince of Wales Own West Yorkshire Regiment-Territorials. He was twice mentioned in Dispatches. He also served with the Machine Gun Corps.
He died of Influenza on 4th January 1919 in the Kantara Hospital in Egypt and is buried in Kantara War Memorial Cemetery
El-Qantarah el-Sharqiyya
Al Isma'iliyah, Egypt
Plot: E. 458.
Commonwealth Graves Kantara War Memorial Cemetery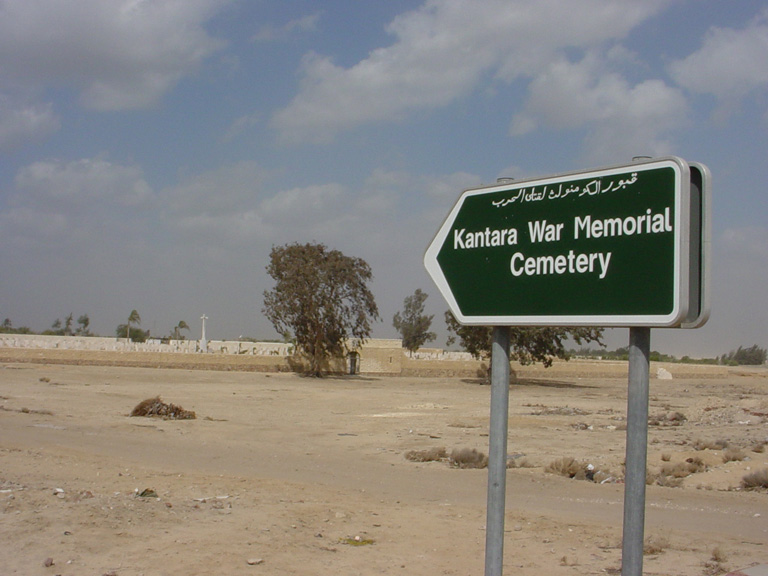 Probate of £225.1s.1d was granted to his father on 20 Oct 1919
Below is a commemorative plaque which is in St Mary's Church in Garforth.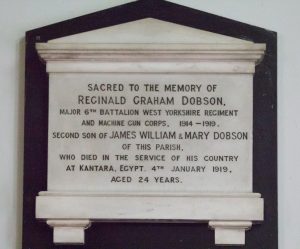 Family Details
Father James William Dobson Born 1861 in Lofthouse . Occupation in 1901 and 1911 Colliery Manager
Mother Mary Born 1860 in Wakefield
Mother and father were married in 1884
Had 6 children 5 of whom survived.
Brother Laurence Parkinson Born 1885 in Outwood Occupation in 1911 Bank Clerk
Sister Elizabeth Born 1890 in Outwood
Sister Edith Born 1892 in Garforth
Reginald Graham Born 1895 in Garforth
James Herbert Born 1898 in Garforth
1911 James was boarding at School in Ackworth
In 1901 Living at Lowside Garforth (location of The Elms)
In 1901 they had two live in Servants a Nursery Governess and a General Domestic
In 1911 they were living at The Elms, Garforth. This House still exists (2018) and is off Barwick Road close to the Location of the old Sisters Pit.
Transcript of Article in Yorkshire Post
The Yorkshire Post Monday January 13 1919
Major Reginald Graham Dobson
West Yorkshire Regiment attached 75th Division Machine Gun Brigade, who has died from pneumonia at Kantara Egypt, was the second son of Mr and Mrs J.W. Dobson, The Elms, Garforth Nr Leeds. Major Dobson who was 24 years of age received his earlier education at Leeds Boys' Modern School and was pursuing a course of studies at University of Leeds when war broke out. As a member of University O.T.C. he had no difficulty in obtaining a commission in the 6th West Yorkshire regiment (Bradford Rifles) and he trained with his battalion in Selby. Going to France early in 1915 he saw much active service on the Yser Canal and his abilities speedily brought him promotion. Becoming machine gun officer, he obtained his captaincy and eventually returned to England for the purpose of training drafts. After a short spell of work at Grantham, during which he was highly complimented by an inspecting General on the efficiency of his company, he proceeded to Egypt in charge of a machine gun draft. There he went through the Palestine campaign, participating in General Allenby's brilliant advances. His consistent good work brought him to the notice of his superiors and he was mentioned in dispatches and given his majority. After going through the war unscathed his untimely death will be regretted by a large circle of friends in Yorkshire.