In 1901 Percy was 2 years old and lived with father Arthur (b 1868 in Garforth), mother (b 1863 in Thorpe Audlin nr. Pontefract), and brothers Joseph(b 1887 in Newton Willows nr.Castleford), Harry (b1889) Alfred (b 1894) and sisters Elizabeth (b 1896) Amy(b 1901). They were living at 134 Brierlands in Garforth.
His father was a coal miner, hewer and 14 year old Joseph was a Pit pony Driver.
By 1911 the family had moved to 83 Sturton Terrace East Garforth . Another brother Sidney had been born in 1904 and sister Lily in 1908.
Percy enlisted in Pontefract with the 1st 4th Battalion Northumberland Fusilers
He was killed in action on 27th March 1918 aged 19 and is commemorated at Pozieres Memorial
Commonwealth Graves Pozieres
Departement de la Somme
Picardie, France
Plot: Panel 16 to 18.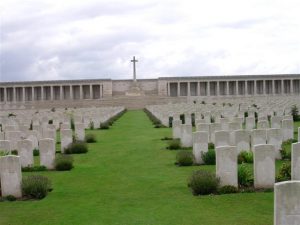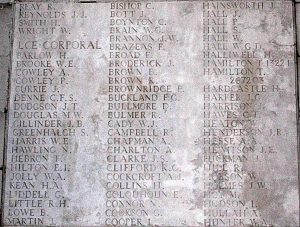 The Pozieres Memorial has inscribed on its walls the names of 14,657 British and South African soldiers of the Fifth and Fourth British Armies that were missing or killed in action from March to August 1918 during World War I. The walls of the Memorial enclosed the Pozieres British Cemetery.