Colin's birth was Registered Q2 1923
He was the son of John Arthur and Eleanor Lois Sunderland
He served with 40 Squadron Royal Air Force Volunteer Reserve
Colin died on 4th February 1945 (His address at this time was Carlton House, Garforth)
Commonwealth Graves Bari War Cemetery
Colin Sunderland Certificate
Burial:
Bari War Cemetery
Bari
Città Metropolitana di Bari
Puglia, Italy
Plot: XII. D. 7.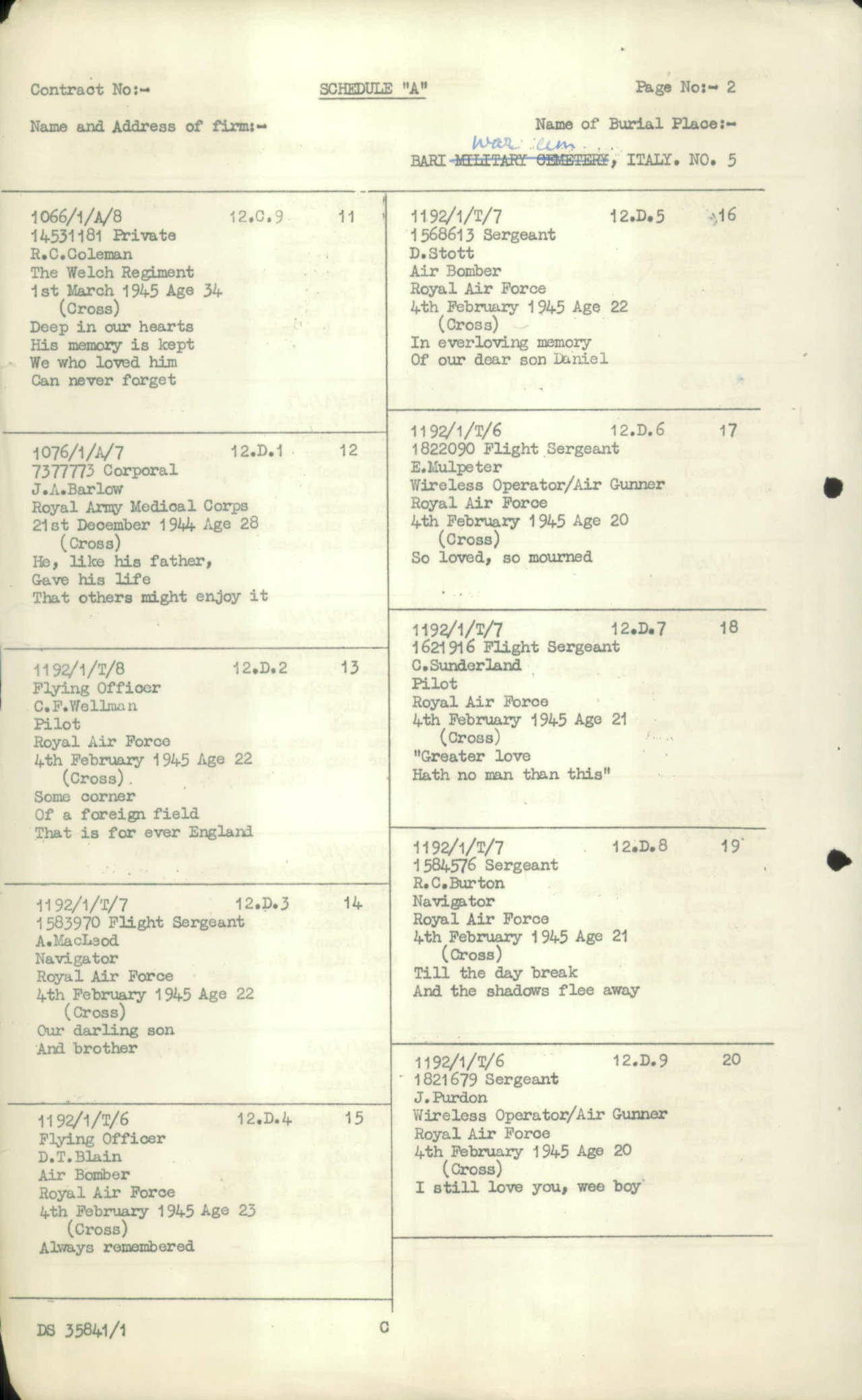 Headstone Inscription
FAMILY DETAILS
Father – John Arthur S (b 7th November 1891) (d.Q1 1983 aged 91 Pontefract Registration District) John was Head Master of Garforth Secondary Modern School
Mother – Eleanor Lois S nee Dickinson (b. 31st July 1893 in Kippax)
Married Q3 1919 Crossgates Methodist Church Austhorpe Road
In 1939 Father John was a School Teacher living on Wakefield Road, Garforth with mother Eleanor.