Several of the people in this photograph were related to soldiers or were neighbours of soldiers who lost their lives in the First World War.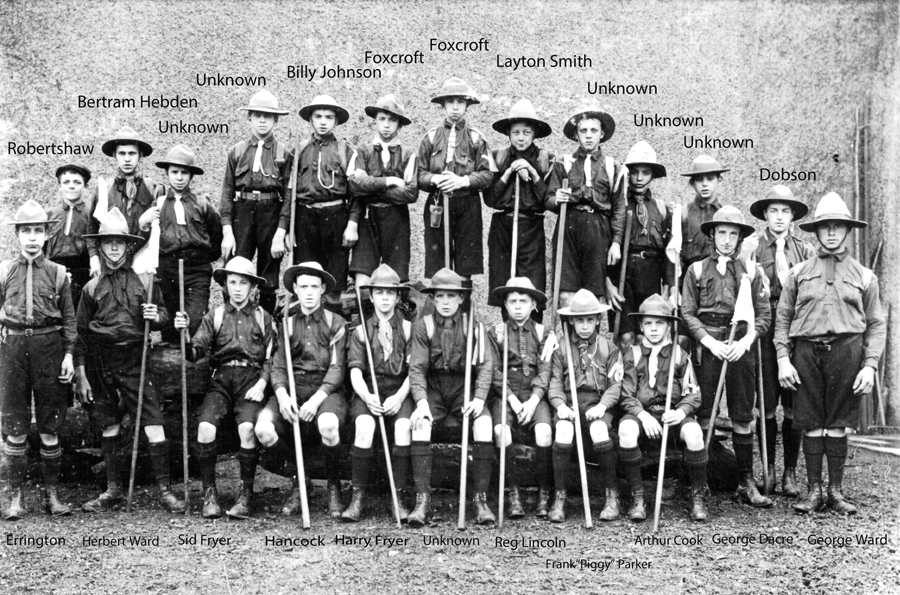 The Garforth Scout Group was formed in 1908 when this photograph was taken. The group is possibly one of the oldest groups in the country. Originally it was known as South East Leeds. It was formed by George and Herbert Ward and the first leader was Harry Fryer who was granted his warrant in February 1911. Harry is the brother of Sidney Fryer and Harry is on the Roll of Honour. They lived at 53 Newhold, East Garforth. In 1901 the Fryers lived next door to Robert Breckon at 54 Newhold. Robert was also killed in WW1 and is on the Roll of Honour. Reg (Reginald)Lincoln is possibly the brother of Ernest Lincoln who is on The Roll of Honour having died in Hospital on 6th Dec 1918
The Scout group met where Toll Bar garage is now & then later at the Salem Chapel. One of the leaders was in the Salvation Army.
The names of the scouts were provided by Annie Thompson nee Hebden in a conversation with Ken Woodhead in 1988 when Annie was 93 and a resident in Halliday Court. She was a sister of Bertram Hebden and John Hebden who is on the Roll of Honour. Bertram, John and Annie were cousins of Robert Clark Dixon who also lost his life in WW1. George Dacre is also on the Roll of Honour. Frank Parker was a Major in the First World War.
Herbert and George Ward – Family details
Father – James W (b. 1855 in Aberford)
Mother – EllenW. (b. 1866 in Spofforth)
Herbert Ward (b. 1885 in Aberford) Herbert would be 23 years old in the Group photograph. Died 4th April 1935 aged 50 -Grave in Garforth Cemetery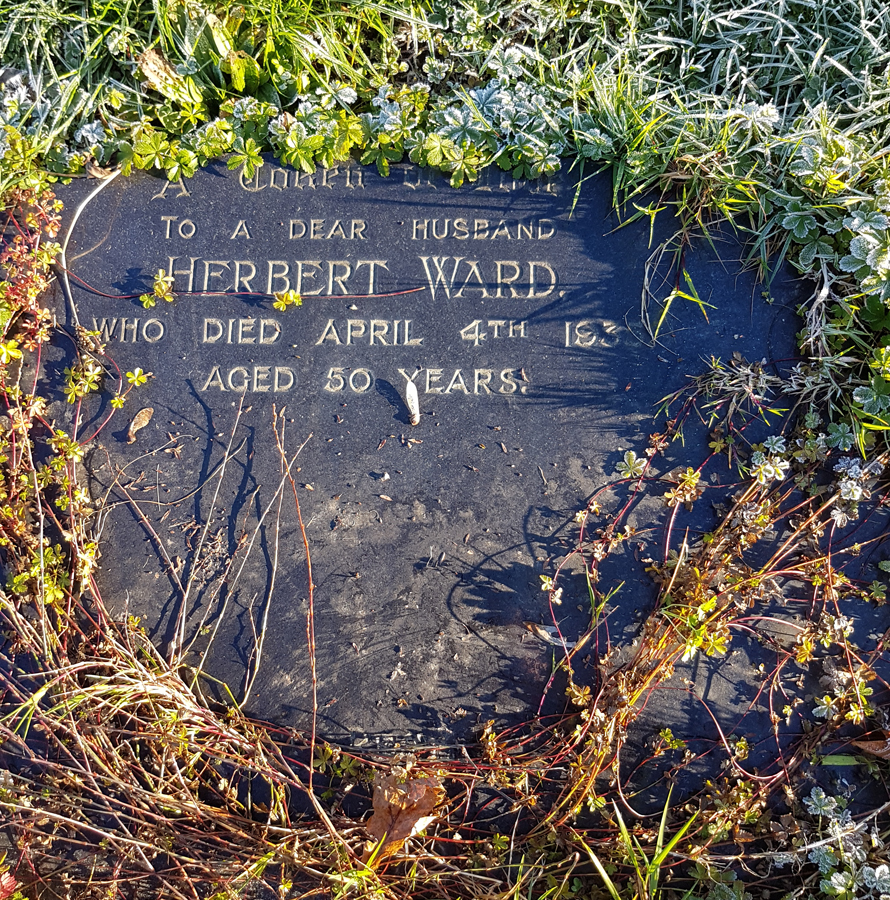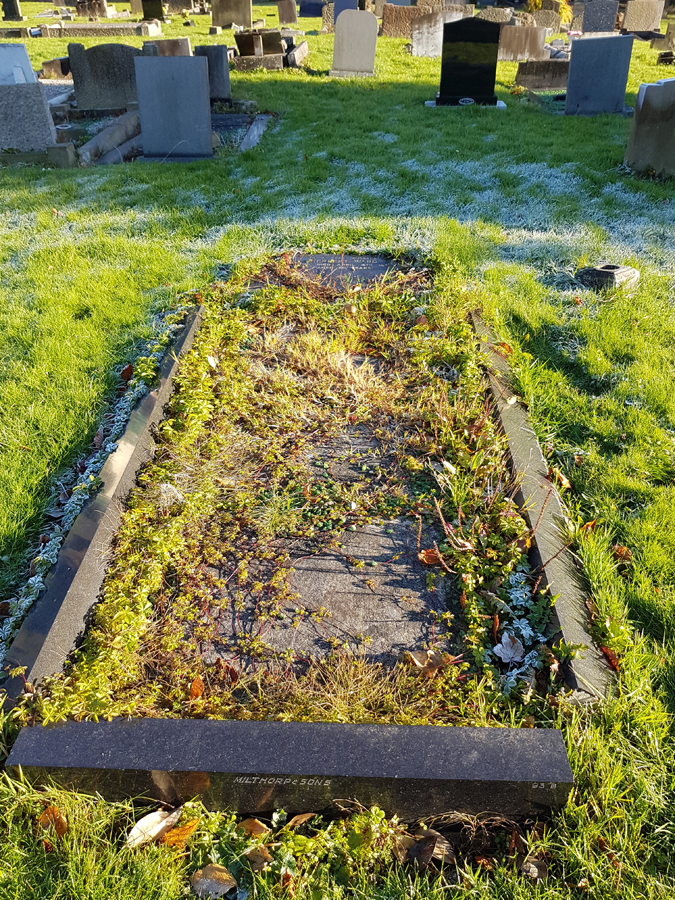 Sister – Frances ( b.1887 in Aberford)
George W. Ward (b. 1890 in Aberford) George would be 18 years old in the Group photograph.
Brother – Charles W. (b.1892 in Aberford)
Sister – Elizabeth W. (b. 1895 in Aberford)
Sister – Mary W. (b. 1898 in Aberford)
Sister – Sarah W. (b. 1900 in Aberford)
In 1901 the family lived at 6 Tallow Yard, Lotherton Cum Aberford. James was a painter's labourer and Herbert was a Gardener Labourer Domestic.
Sister – Lily W. (b. 1907 in Garforth)
Sister – Florence W. (b. 1911 in Garforth)
In 1911 The family, not including Herbert, were living in a 5 room house at 41 Strawberry Avenue, Garforth. Father James was a Painter George was a coal miner hewer and Charlie was a coal miner Pony Driver.
Bertram Hebden Family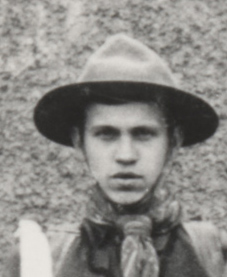 Bertram – Baptised 23rd August 1891
He would have been 17 years old in the Group Photograph.
He enlisted in the Territorial Army at Carlton Barracks on 27th August 1909 at the age of 18. The same day and place as George Dacre. Bertram was living at 88 School Terrace , Garforth.
Married Hilda Browning 25th August 1917 in St Mary' Church, Garforth. His occupation was a Soldier.
He was discharged from the Army 23rd April 1918
Bertram's Daughter, Edith J. was born Q4 1918
He died Q2 1964 aged 72 (Barkston Ash Registration District)